$34.99
AUD
Category: PHILOSOPHY/PSYCH | Reading Level: Adult
In Perfect Motion, Jono Lineen investigates that transformation, and why walking has made us more creative, helped us to learn, constructed our perception of time, strengthened our resilience and provided a way of making sense of our life - and death. After the tragic loss of his younger brother, Linee n experienced walking's regenerative power firsthand. Grief-stricken and adrift, he set off on a 2700-kilometre solo trek across the Himalayas. He walked for months until his legs ached and feet blistered, and by the end of the expedition something had changed in him. He was stronger - not just physically, but psychologically and emotionally. What had happened? What had given him this feeling of peace; joy even? Determined to find out, he began researching the science and history of walking and running, and discovered that there were fascinating reasons for his metamorphosis. Now, weaving together his own remarkable personal stories with evolutionary research, psychology, neuroscience, anatomy and philosophy, Lineen reveals for the first time the powerful effect that even the shortest strolls can have on us. And why walking is what we're made to do; it is our perfect motion. ...Show more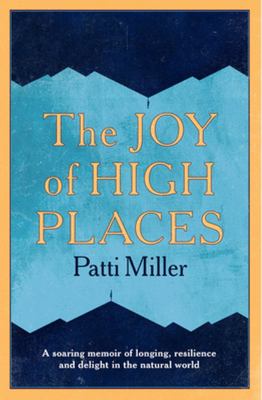 $32.99
AUD
Category: ADVENTUROUS
They didn't know it, but Patti Miller and herbrother, Barney, shared something in common -- a passion for the illuminating joy of wild nature -- with all its challenges and dangers. In this extraordinaryand unexpected book, Patti tells the story of her own long-distance walkingover hundreds of kilometre s in Europe and of her brother's obsession withparagliding. During their shared childhood on a farm thesesiblings were virtual strangers under the same roof. As adults, a tragicaccident changes their relationship. One day, Barney's wing collapses and he plummets toearth, breaking his spine. The story of his struggle to walk again intersectsPatti's long-distance journeys, creating an intense narrative of determinationand triumph.  For Patti, walking is a radical act -- a return towhat has made us all human -- that bestows a connection to wild nature and tocreativity itself. But as she listens to her pragmatic and methodical brothertell his story, she learns that flying is his door to untrammelled joy too. Sherealises that she is 'meeting' him for the very first time. This beautiful and inspiring book tells that storyand reveals that the siblings share a willingness to take risks and anindefatigable determination. And much besides.  ...Show more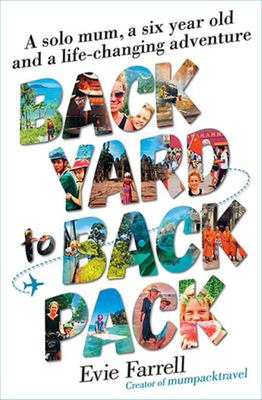 $32.99
AUD
Category: ADVENTUROUS
Inspiring true story of a single mum and daughter who traded a conventional life in the suburbs for a life lived fully together travelling the world. What if you followed your heart to a life that made you truly happy? When her daughter Emmie was 6 years old, Evie Farrell left her corporate career, sol d or donated almost everything she owned, rented out her house and, hand-in-hand with Emmie, began an epic two-and-a-half-year backpacking adventure that would change their lives forever. Evie farewelled a nasty break-up, long hours in a demanding job, a hefty mortgage and snatched hours with her daughter for a new life lived outside the lines, spending every day with Emmie exploring the world beyond the suburbs. They camped on the Great Wall of China, hung in train doorways in Sri Lanka, swam with mantas in Indonesia, donated much-needed blood in Cambodia, spotted wild orangutans and pygmy elephants in Malaysian Borneo, prayed in Buddhist temples in Taiwan and were chased by monkeys everywhere. In their journey toward happiness and self-acceptance, they learnt more about each other and the beautiful world around them than Evie ever expected. Backyard to Backpack is the inspirational true story that will have you asking yourself, what might be if you took a chance, stepped off the path of expectation and created your own adventure? ...Show more
$14.99
AUD
Category: ADVENTUROUS
"Touching the Void is the heart-stopping account of Joe Simpson's terrifying adventure in the Peruvian Andes. He and his climbing partner, Simon, reached the the summit of the remote Siula Grande in June 1995. A few days later, Simon staggered into Base Camp, exhausted and frost-bitten, with news that t hat Joe was dead. What happened to Joe, and how the pair dealt with the psychological traumas that resulted when Simon was forced into the appalling decision to cut the rope, makes not only an epic of survival but a compelling testament of friendship. ...Show more
$29.99
AUD
Category: ADVENTUROUS | Reading Level: near fine
What would move you to ditch your life and take off into the wild for six months? For Melbourne woman Laura Waters, it took the implosion of a toxic relationship and a crippling bout of anxiety. Armed with a compass, a paper map and as much food as she could carry, she set out to walk the untamed landsc apes of New Zealand's Te Araroa track, 3000 kilometres of raw, wild, mountainous trail winding from the top of the North Island to the frosty tip of the South Island. But when her walking partner dropped out on the first day, she was faced with a choice: abandon the journey and retreat to the safety of home, or throw caution to the wind and continue on – alone. She chose to walk on. For six months, she battled not only treacherous mountain ridges and river crossings, but also the demons of self-doubt and anxiety, and the shadow of an emotionally abusive relationship. At the end of Te Araroa ('the long pathway', as it is translated from Maori) it was the hardearned insights into mental health, emotional wellbeing and fulfilling relationships – with others as well as with herself – that were Laura's greatest accomplishments. She emerged 'rewilded', and it transformed her life. ...Show more
$19.99
AUD
Category: ADVENTUROUS
Selected to be read on Radio Four's Book of the Week. 'One of the best books I've read in the last five or ten years... Wild is angry, brave, sad, self-knowing, redemptive, raw, compelling, and brilliantly written, and I think it's destined to be loved by a lot of people, men and women, for a very long time.' --Nick Hornby At twenty-six, Cheryl Strayed thought she had lost everything. In the wake of her mother's rapid death from cancer, her family disbanded and her marriage crumbled. With nothing to lose, she made the most impulsive decision of her life: to walk eleven-hundred miles of the west coast of America - from the Mojave Desert, through California and Oregon, and into Washington state - and to do it alone. She had no experience of long-distance hiking and the journey was nothing more than a line on a map. But it held a promise - a promise of piecing together a life that lay in ruins at her feet. Strayed's account captures the agonies - both mental and physical - of her incredible journey; how it maddened and terrified her, and how, ultimately, it healed her. Wild is a brutal memoir of survival, grief and redemption: a searing portrayal of life at its lowest ebb and at its highest tide. ...Show more
$32.99
AUD
Category: ADVENTUROUS
It seemed like a good idea to Heather at the time: organise a challenging trek to raise funds for the education of young Bhutanese girls. Heather had walked in the Himalayas before, so how hard could it be on the trail to Lunana, Bhutan's most remote plateau? On the 240-kilometre trek, she discovers tha t 'hard' doesn't even come close. Along with her friend Krista, likeminded lover of mountains and margaritas, a team of eccentric guides and far too many horses, Heather sets off into a landscape of savage beauty, where yetis are feared and only yaks feel at ease. As the team face blizzards, avalanches, altitude sickness and snow blindness, their reward is a rare glimpse of life in the last Shangri-La. At its heart, this book is a love song to Bhutan and its people, an intimate portrait of the only remaining Buddhist kingdom of the Himalayas. Yak on Track is a delightful story about losing yourself but not losing your way.  ...Show more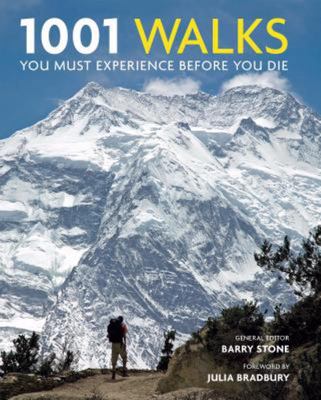 $0.00
AUD
Category: ADVENTUROUS
An essential reference guide for all those who love to get out of their cars, get off their bikes, and lace up their walking shoes.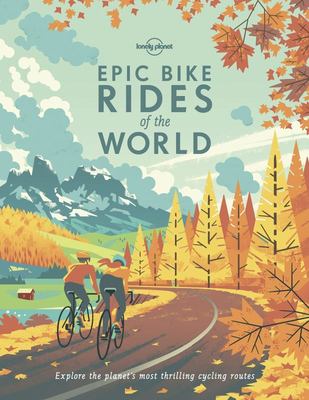 $29.99
AUD
Category: ADVENTUROUS | Series: Lonely Planet Ser.
This smaller paperback edition of our popular hardback is designed for a more budget-oriented audience. Organized by continent, it features 200 of the world's best cycling routes - from family-friendly urban trails to epic adventures off the beaten track.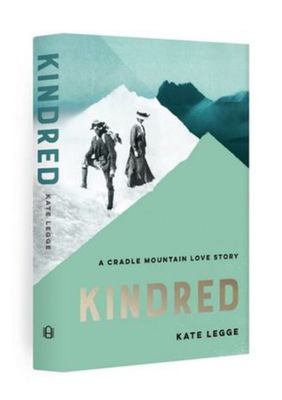 $49.99
AUD
Category: ADVENTUROUS | Reading Level: 3 Biography
He was an Austrian immigrant; she came from Tasmania. He grew up beside the Carinthian Alps; she climbed mountains when few women dared. Their honeymoon glimpse of Cradle Mountain lit an urge that filled their waking hours. Others might have kept this splendour to themselves, but Gustav Weindorfer and K ate Cowle sensed the significance of a place they sought to share with the world. When they stood on the peak in the heat of January 1910, they imagined a national park for all. Kindred- A Cradle Mountain Love Story traces the achievements of these unconventional adventurers and their fight to preserve the wilderness where they pioneered eco-tourism. Neither lived to see their vision fully realised- the World Heritage listed landscape is now visited by 250,000 people each year. Award-winning journalist Kate Legge tells the remarkable story behind the creation of the Cradle Mountain sanctuary through the characters at its heart. ...Show more
Items per page:
1 - 10 of 10