$24.99
AUD
Category: CHILDREN'S BOOKS
 Age range 3 to 9 A short-tailed shearwater flies from the edge of the Southern Ocean to the rim of the Arctic Circle – and back – every year. This remarkable 30,000 kilometre journey is driven by seabird law. Instinct and community will guide her. A wingspan the size of a child's outstretched arms will support her.  But first, she must catch the wind… Based on birds that live on Griffith Island, near Port Fairy, Victoria, Windcatcher is a tale of migration, conservation and survival that begins with one small bird called Hope. ...Show more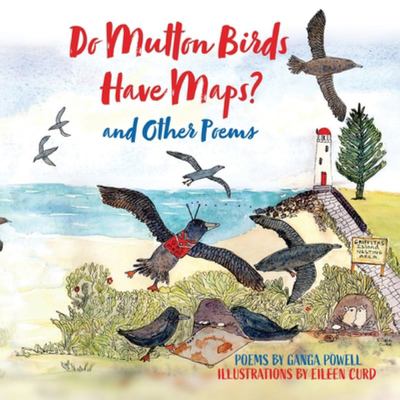 $19.99
AUD
Category: CHILDREN'S BOOKS
Whimsical poems and quirky illustrations make this a charming childrens' book. Simple rhymes make it easy to read them aloud to toddlers. Likewise, young readers can read them on their own and enjoy the funny poems and illustrations that accompany them.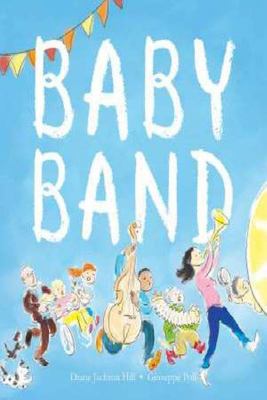 Baby Band
by Diane Jackson Hill; Giuseppe Poli (Illustrator)
$14.99
AUD
Category: CHILDREN'S BOOKS
On a normal day, a baby creates mayhem in an apartment block. Diane Jacksons words express her passion for music, and its ability to soothe the soul. Giuseppe Poli brings to life the musical theme in the book, transforming an apartment block into a vibrant community.
$14.99
AUD
Category: CHILDREN'S BOOKS | Series: Time Quintet
Disney takes the classic sci-fi adventure, A Wrinkle in Time to the silver screen! With an all-star cast that includes Oprah Winfrey, Reese Witherspoon, Mindy Kaling, Chris Pine, and newcomer Storm Reid, the major motion picture brings the world of Wrinkle to life for a new generation of fans. Meg alwa ys felt she was different and when she and her little brother Charles Murry go searching for their lost father, they find themselves travelling on a dangerous journey through a 'wrinkle in time'. As the cosmic evil forces of darkness threaten to swallow the universe, Meg must overcome her insecurities and channel all her inner strengths - her stubbornness, anger and ultimately her love - to save her family. An exciting mixture of fantasy and science fiction, which all the way through is dominated by the funny and mysterious trio of guardian angels known as Mrs Whatsit, Mrs Who and Mrs Which, A Wrinkle in Time is an empowering story about the battle between good and evil and the power of love. This movie tie-in edition of the timeless novel features the complete, unabridged original text, and an introduction by the film's director, Ava DuVernay. ...Show more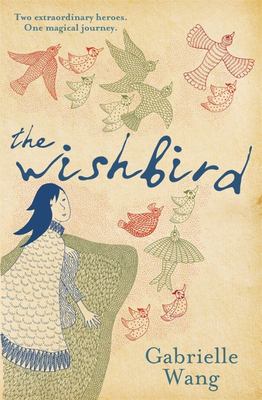 $14.99
AUD
Category: CHILDREN'S BOOKS | Reading Level: Children's - Grade 4-6, Age 9-11
Oriole's beloved Wishbird is dying and she must leave the Forest of Birds to save him. But in the City of Soulless there are traitors everywhere, and when Oriole is captured, only a street orphan can help her. Can Oriole and Boy save Soulless and its bewitched king, or will the city's darkness prove too great even for magic? ...Show more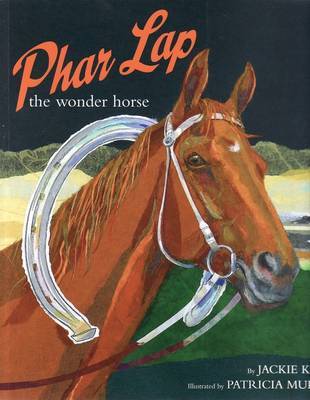 $19.95
AUD
Category: CHILDREN'S BOOKS
The story of Phar Lap is known and loved by people of all ages. In this version for children, his story is told in the form of a ballad, evoking the magic and charm of traditional storytelling. Illustrated with the vivid pictures of award-winning artist Patricia Mullins, this is a beautiful introduction to the true legend of Phar Lap the wonder horse. ...Show more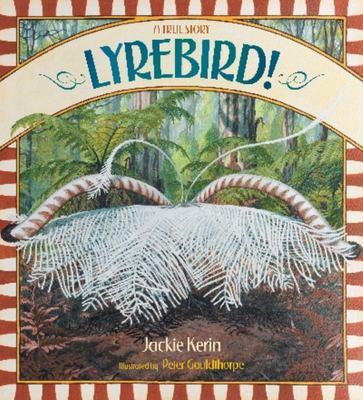 Lyrebird!: A True Story
by Jackie Kerin; Peter Gouldthorpe (Illustrator)
$16.95
AUD
Category: CHILDREN'S BOOKS
When Edith met a cheeky young lyrebird on her garden path, she could not guess that he would one day be known as OCyA Miracle of the DandenongsOCO. Soon, James the lyrebird was singing and dancing for Edith, mimicking the birdsongs and other sounds that echoed through the bush. Word of their friendship spread and people travelled from near and far to film and record James. But with people came change ... This true story, retold by Jackie Kerin and beautifully illustrated by Peter Gouldthorpe, celebrates a remarkable friendship between a gardener and one of AustraliaOCOs most extraordinary birds." ...Show more
$27.99
AUD
Category: CHILDREN'S BOOKS | Series: A Fairy Tale Revolution
Jeanette Winterson retells 'Hansel and Gretel'. A Fairy Tale Revolution is here to remix and revive our favourite stories. Greta lives with her brother Hansel on the edge of a great forest - a forest in danger of destruction. GreedyGuts, their aunt, doesn't appreciate Hansel and Greta's plans to replant trees and save the forest. In fact, she thinks they're horrible little vegetarians. GreedyGuts doesn't give two hoots about nature. She favours luxury and living it up: eating, shopping and partying hard. And so she hatches a plan to get rid of the meddling, do-gooder kids...deep in the wood. ...Show more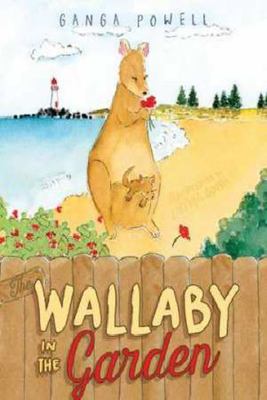 $14.95
AUD
Category: CHILDREN'S BOOKS
A wallaby and her joey are causing chaos in the garden! A big family of cousins, aunts, uncles, parents and grandparents must find a way to KEEP HER OUT before she causes too much damage. But in the end, do they really want her to go?
Day Break
by McQuire, Amy with illustrations by Matt Chun
$24.99
AUD
Category: CHILDREN'S BOOKS
Day Break is the story of a family making their way back to Country on January 26. We see the strength they draw from being together, and from sharing stories as they move through a shifting landscape. The story refocuses the narratives around 'Australia Day' on Indigenous survival and resistance, and i n doing so honours the past while looking to the future. Confronting yet truthful, painful yet full of hope, Day Break is a crucial story that will open up a conversation on truth-telling for the next generation. ...Show more
$19.99
AUD
Category: CHILDREN'S BOOKS
A powerful and moving picture book about the Vietnam War, based on the unforgettable Australian songTownsville lined the footpath as we marched down to the quay. This clipping from the paper shows us young and strong and clean. And there's me in my slouch hat, with my SLR and greens. God help me, I was only nineteen.John Schumann's unforgettable lyrics about the Vietnam War are etched in the memories and history books of Australia. Now they've been warmly brought to life by one of Australia's best-loved illustrators in this powerful and moving picture book. ...Show more