$14.99
AUD
Category: CHILDREN'S BOOKS | Series: Time Quintet
Disney takes the classic sci-fi adventure, A Wrinkle in Time to the silver screen! With an all-star cast that includes Oprah Winfrey, Reese Witherspoon, Mindy Kaling, Chris Pine, and newcomer Storm Reid, the major motion picture brings the world of Wrinkle to life for a new generation of fans. Meg alwa ys felt she was different and when she and her little brother Charles Murry go searching for their lost father, they find themselves travelling on a dangerous journey through a 'wrinkle in time'. As the cosmic evil forces of darkness threaten to swallow the universe, Meg must overcome her insecurities and channel all her inner strengths - her stubbornness, anger and ultimately her love - to save her family. An exciting mixture of fantasy and science fiction, which all the way through is dominated by the funny and mysterious trio of guardian angels known as Mrs Whatsit, Mrs Who and Mrs Which, A Wrinkle in Time is an empowering story about the battle between good and evil and the power of love. This movie tie-in edition of the timeless novel features the complete, unabridged original text, and an introduction by the film's director, Ava DuVernay. ...Show more
$12.95
AUD
Category: CLASSICS | Series: Text Classics Ser.
The Getting of Wisdom by Henry Handel Richardson ease do, Wondrous Fair Tell what happened next," begged Pin and Leppie. "No, not another word. You can only think of sheets and parrakeets." "Please, Wondrous Fair," begged little Frank. "No, I can't now.--Another thing: I don't mind if you call me Laura to-day, as it's the last day." She lay back on the grass, her hands clasped under her head. A voice was heard, loud, imperative. "Laura, I want you. Come here." "That's mother calling," said Pin. Laura kicked her heels. The two little boys laughed approval. "Go on, Laura," coaxed Pin. "Mother'll be angry. I'll come, too." We are delighted to publish this classic book as part of our extensive Classic Library collection. Many of the books in our collection have been out of print for decades, and therefore have not been accessible to the general public. The aim of our publishing program is to facilitate rapid access to this vast reservoir of literature, and our view is that this is a significant literary work, which deserves to be brought back into print after many decades. The contents of the vast majority of titles in the Classic Library have been scanned from the original works. To ensure a high quality product, each title has been meticulously hand curated by our staff. Our philosophy has been guided by a desire to provide the reader with a book that is as close as possible to ownership of the original work. We hope that you will enjoy this wonderful classic work, and that for you it becomes an enriching experience. ...Show more
$26.99
AUD
Category: CLASSICS
First sent to work at the age of eight, Facey lived the rough frontier life of a labourer, farmer and jackaroo, becoming lost and then being rescued by Indigenous trackers, then gaining a hard-won literacy. He survived Gallipoli, raised a family through the Depression, lost a son in the Second World War , and met his beloved Evelyn, with whom he shared nearly sixty years of marriage. Despite enduring unimaginable hardships, Facey always saw his life as a fortunate one. ...Show more
$24.99
AUD
Category: CONTEMPORARY FICTION | Reading Level: very good
Winner of the Miles Franklin Award and recognised as one of the greatest works of Australian literature, Cloudstreetis Tim Winton's sprawling, comic epic about luck and love, fortitude and forgiveness, and the magic of the everyday. After two separate catastrophes, two very different families leave the country for the bright lights of Perth. The Lambs are industrious, united and - until God seems to turn his back on their boy Fish - religious. The Pickleses are gamblers, boozers, fractious, and unlikely landlords. Chance, hardship and the war force them to swallow their dignity and share a great, breathing, shuddering joint called Cloudstreet. Over the next twenty years they struggle and strive, laugh and curse, come apart and pull together under the same roof, and try as they can to make their lives.'This is that rare book, a novel of both heart and intellect. It pulses with a sense of wonder and shines with the clear light of truth.? Robert Drewe'One of the great masterpieces of world fiction.? Philip Hensher'If you have not read Cloudstreet, your life is diminished . . . if you have not met these characters, this generous community, these tragedies, the humour. It is so wonderful.? Mem Fox'Cloudstreetis a comic, poignant and intelligent tour de force.? Jim Crace'A groundbreaking Australian narrative with an irresistible combination of the domestic and the mythic.? Thomas Keneally'Reading Cloudstreetfor the first time was like a summer dream from which I wished never to wake.? Gillian Mears'Cloudstreetis the sole epic of contemporary Australian literature- in it, Winton paints on the same canvas as Xavier Herbert and Patrick White.? Geordie Williamson'A writer of tremendous zest, warmth and humour.? Graham Swift'Reading Cloudstreetis like catching a wave.? Kate Jennings'Eccentric heights and unrepeatable genius.? Malcolm Knox ...Show more
$12.95
AUD
Category: CLASSICS | Series: Text Classics
50 years after its original publication, Aunts Up The Cross remains a perennial classic of Australian childhood. Growing up in the 1930s in a grand old home in Sydney's bohemian Kings Cross, Robin Dalton experienced a childhood of curiosity and wonder. Raised by a bevy of idiosyncratic aunts and a revol ving door of unconventional houseguests, Dalton recalls a time when children had real adventures in a world not easy, but perhaps less complicated than today's. Steeped in nostalgia, this is a delightfully funny memoir of family, childhood and the Australia of yesteryear. ...Show more
The Idea of Perfection
by Kate Grenville; Neil Armfield (Introduction by)
$12.95
AUD
Category: CLASSICS | Series: Text Classics Ser.
Kate Grenville's Orange-Prize winning novel The Idea of Perfectionis the story of the small town of Karakarook, and of Douglas Cheeseman and Harley Savage--two people who seem the least likely in the world to fall in love. Unlike Felicity Porcelline, a woman dangerously haunted by the idea of perfection , they come to understand that what looks like weakness can be the best kind of strength. Kate Grenvilleis one of Australia's finest writers. Her bestselling novel The Secret Riverhas been published in more than twenty countries. It has received numerous awards, including the Commonwealth Writers' Prize and was shortlisted for the Man Booker Prize and the Miles Franklin Literary Award. The companion memoir, Searching for the Secret River, was released in 2006. The Idea of Perfectionwon Britain's prestigious Orange Prize for Fiction, and her other novels include Sarah Thornhill, The Lieutenant, Lilian's Story, Dark Placesand Joan Makes History. 'An extraordinary comedy of manners.' Guardian 'A rare treat to read.' The Times 'Each word, each sentence, each paragraph shines and gleams.' West Australian ...Show more
$22.99
AUD
Category: CLASSICS | Reading Level: good
Winner of the 1999 Commonwealth Writers Prize for Best Book   A New York Times Notable Book of 1998   "There is such delight in Eucalyptus, such a strange and sly and swerving humour -- You will never forget what is at the heart of this novel -- one of the great and most surprising courtships in lit erature." --Michael Ondaatje   Amidst the spearing light and broken shadows of Australia's Outback, a man named Holland raises his daughter, Ellen. As she grows into a woman of unusual beauty, he tends an orchard that boasts every species of eucalyptus. When Ellen is nineteen, her father makes an announcement: she will marry the man who can successfully name each tree. What emerges is a story scintillating with sudden wisdom and spiky truths, a modern-day fairy tale that affirms the seductive power of storytelling itself. ...Show more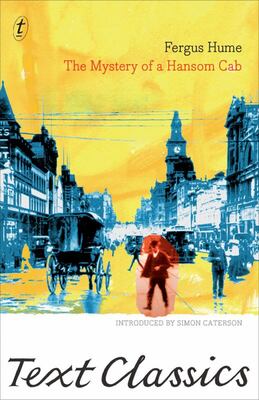 $12.95
AUD
Category: CLASSICS | Series: Text Classics
Fergus Hume's sensational novel The Mystery of a Hansom Cab is Australia's original blockbuster and international best-selling crime novel. First published in 1886, it was an overnight sensation, selling hundreds of thousands of copies around the world and being translated into eleven languages. Over a century later, Hansom Cab has lost none of its page-turning power. Set in the charming and deadly streets of Melbourne, this vivid and brilliantly plotted murder thriller tells the story of a crime committed by an unknown assassin. With its panoramic depiction of a bustling yet uneasy city, Hansom Cab has a central place in Australian literary history and, more importantly, it remains highly readable. ...Show more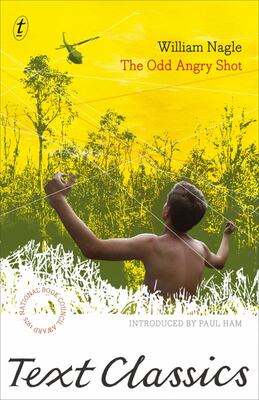 $12.95
AUD
Category: CLASSICS | Series: Text Classics
The Odd Angry Shot is the seminal account of Australian soldiers in the Vietnam War. Brief and bracing, tragic yet darkly funny, it portrays a close-knit group of knockabout SAS fighters: their mateship, homesickness and fears; their practical jokes, drinking and fighting. The enemy is not just the Viet cong they've been sent to fight, but their superiors, the mud and torrential rain, and boredom. This edition comes with a new introduction by the renowned military historian Paul Ham, who writes: 'The Odd Angry Shot reveals...how war damages and destroys not only life and limb, but also the brains, hopes and dreams of everyone involved...It is an Australian Dispatches and - like Michael Herr's classic, which came out two years later - it rips the scales from our eyes.' ...Show more
Voss
by Patrick White
$19.99
AUD
Category: CLASSICS
"The novel that put Australian literature on the map is now in a Vintage Classic editionSet in nineteenth-century Australia, Vossis the story of the secret passion between an explorer and a na ve young woman. Although they have met only a few times, Voss and Laura are joined by overwhelming, obsessive f eelings for each other. Voss sets out to cross the continent. As hardships, mutiny and betrayal whittle away his power to endure and to lead, his attachment to Laura gradually increases. Laura, waiting in Sydney, moves through the months of separation as if they were a dream and Voss the only reality. From the careful delineation of Victorian society to the sensitive rendering of hidden love to the stark narrative of adventure in the Australian desert, Patrick White's novel is a work of extraordinary power and virtuosity." ...Show more
$22.99
AUD
Category: CLASSICS
Georgie Jutland is a mess. At forty, with her career in ruins, she finds herself stranded in White Point with a fisherman she doesn't love and two kids whose dead mother she can never replace. Leached of all confidence, she spends her days in isolated tedium and her nights in a blur of vodka self-recrim ination. One morning, in the boozy pre-dawn gloom, she sees, a shadow drifting up the beach below - a loner called Luther Fox, with danger in his wake.'Awe-inspiring . . . There are few finer stylists writing in English today.' Chicago Tribune'Wonderfully alive, inventive and assured.' The Age'Vividly written in a seemingly efffortless prose that never puts a foot wrong.' Sunday Times(London)'His prose retains the power to both to shock and to fill us with wonder.' The Bulletin'A compelling novel.' Times Literary Supplement'Beautiful, aching . . . compelling.' Washington Post ...Show more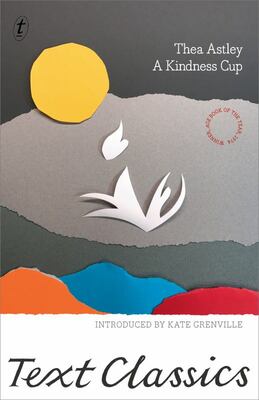 $12.95
AUD
Category: CLASSICS | Series: Text Classics Ser.
"A writer of astonishing gifts." --Publishers Weekly "Smart, compassionate." --New York Times Text Classics presents four key works from Thea Astley, including two never previously released in the United States. Two decades after a massacre of local Aboriginal people, the former residents of a Queens land town reunite to celebrate the prosperity of their community. But not everyone wants to celebrate. A reckoning with oppression, guilt and the weight of the past. Thea Astley (1925-2004) won Australia's prestigious Miles Franklin Literary Award four times. She remains one of the most distinctive and influential Australian novelists of the twentieth century. ...Show more