$14.99
AUD
Category: CHILDREN'S BOOKS | Series: Time Quintet
Disney takes the classic sci-fi adventure, A Wrinkle in Time to the silver screen! With an all-star cast that includes Oprah Winfrey, Reese Witherspoon, Mindy Kaling, Chris Pine, and newcomer Storm Reid, the major motion picture brings the world of Wrinkle to life for a new generation of fans. Meg alwa ys felt she was different and when she and her little brother Charles Murry go searching for their lost father, they find themselves travelling on a dangerous journey through a 'wrinkle in time'. As the cosmic evil forces of darkness threaten to swallow the universe, Meg must overcome her insecurities and channel all her inner strengths - her stubbornness, anger and ultimately her love - to save her family. An exciting mixture of fantasy and science fiction, which all the way through is dominated by the funny and mysterious trio of guardian angels known as Mrs Whatsit, Mrs Who and Mrs Which, A Wrinkle in Time is an empowering story about the battle between good and evil and the power of love. This movie tie-in edition of the timeless novel features the complete, unabridged original text, and an introduction by the film's director, Ava DuVernay. ...Show more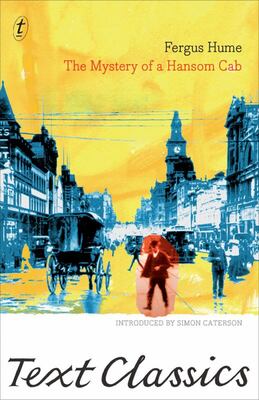 $12.95
AUD
Category: CLASSICS | Series: Text Classics
Fergus Hume's sensational novel The Mystery of a Hansom Cab is Australia's original blockbuster and international best-selling crime novel. First published in 1886, it was an overnight sensation, selling hundreds of thousands of copies around the world and being translated into eleven languages. Over a century later, Hansom Cab has lost none of its page-turning power. Set in the charming and deadly streets of Melbourne, this vivid and brilliantly plotted murder thriller tells the story of a crime committed by an unknown assassin. With its panoramic depiction of a bustling yet uneasy city, Hansom Cab has a central place in Australian literary history and, more importantly, it remains highly readable. ...Show more
$24.99
AUD
Category: CONTEMPORARY FICTION | Reading Level: very good
Winner of the Miles Franklin Award and recognised as one of the greatest works of Australian literature, Cloudstreetis Tim Winton's sprawling, comic epic about luck and love, fortitude and forgiveness, and the magic of the everyday. After two separate catastrophes, two very different families leave the country for the bright lights of Perth. The Lambs are industrious, united and - until God seems to turn his back on their boy Fish - religious. The Pickleses are gamblers, boozers, fractious, and unlikely landlords. Chance, hardship and the war force them to swallow their dignity and share a great, breathing, shuddering joint called Cloudstreet. Over the next twenty years they struggle and strive, laugh and curse, come apart and pull together under the same roof, and try as they can to make their lives.'This is that rare book, a novel of both heart and intellect. It pulses with a sense of wonder and shines with the clear light of truth.? Robert Drewe'One of the great masterpieces of world fiction.? Philip Hensher'If you have not read Cloudstreet, your life is diminished . . . if you have not met these characters, this generous community, these tragedies, the humour. It is so wonderful.? Mem Fox'Cloudstreetis a comic, poignant and intelligent tour de force.? Jim Crace'A groundbreaking Australian narrative with an irresistible combination of the domestic and the mythic.? Thomas Keneally'Reading Cloudstreetfor the first time was like a summer dream from which I wished never to wake.? Gillian Mears'Cloudstreetis the sole epic of contemporary Australian literature- in it, Winton paints on the same canvas as Xavier Herbert and Patrick White.? Geordie Williamson'A writer of tremendous zest, warmth and humour.? Graham Swift'Reading Cloudstreetis like catching a wave.? Kate Jennings'Eccentric heights and unrepeatable genius.? Malcolm Knox ...Show more
$12.95
AUD
Category: CLASSICS | Series: Text Classics
Barbara Baynton's short-story collection Bush Studies is famous for its stark realism - for not romanticising bush life, instead showing all its bleakness and harshness. Economic of style, influenced by the great nineteenth-century Russian novelists, Baynton presents the Australian bush as dangerous and isolating for the women who inhabit it. ...Show more
$12.99
AUD
Category: CLASSICS | Series: Popular Penguins Ser.
An Australian classic, this is the story of the Darcy family who live in the Depression era tenements of Surry Hills, Sydney. Hugh and Margaret Darcy are raising their family in Sydney amid the brothels, grog shops, and run-down boarding houses of Surry Hills, where money is scarce and life is not easy . Filled with beautifully drawn characters that will make you laugh as much as cry, this Australian classic will take you straight back to the colourful slums of Sydney with convincing depth, careful detail, and great heart. ...Show more
$12.95
AUD
Category: CLASSICS | Series: Text Classics Ser.
The Getting of Wisdom by Henry Handel Richardson ease do, Wondrous Fair Tell what happened next," begged Pin and Leppie. "No, not another word. You can only think of sheets and parrakeets." "Please, Wondrous Fair," begged little Frank. "No, I can't now.--Another thing: I don't mind if you call me Laura to-day, as it's the last day." She lay back on the grass, her hands clasped under her head. A voice was heard, loud, imperative. "Laura, I want you. Come here." "That's mother calling," said Pin. Laura kicked her heels. The two little boys laughed approval. "Go on, Laura," coaxed Pin. "Mother'll be angry. I'll come, too." We are delighted to publish this classic book as part of our extensive Classic Library collection. Many of the books in our collection have been out of print for decades, and therefore have not been accessible to the general public. The aim of our publishing program is to facilitate rapid access to this vast reservoir of literature, and our view is that this is a significant literary work, which deserves to be brought back into print after many decades. The contents of the vast majority of titles in the Classic Library have been scanned from the original works. To ensure a high quality product, each title has been meticulously hand curated by our staff. Our philosophy has been guided by a desire to provide the reader with a book that is as close as possible to ownership of the original work. We hope that you will enjoy this wonderful classic work, and that for you it becomes an enriching experience. ...Show more
$12.95
AUD
Category: CLASSICS | Series: Text Classics Ser.
"A writer of astonishing gifts." --Publishers Weekly "Smart, compassionate." --New York Times Text Classics presents four key works from Thea Astley, including two never previously released in the United States. Two decades after a massacre of local Aboriginal people, the former residents of a Queens land town reunite to celebrate the prosperity of their community. But not everyone wants to celebrate. A reckoning with oppression, guilt and the weight of the past. Thea Astley (1925-2004) won Australia's prestigious Miles Franklin Literary Award four times. She remains one of the most distinctive and influential Australian novelists of the twentieth century. ...Show more
$12.95
AUD
Category: CLASSICS | Series: Text Classics Ser.
In 1930 the superintendent of a mission on a Queensland island, driven mad by his wife's death, goes on a murderous rampage. Fearing for their lives, the other whites arm a young Indigenous man and order him to shoot Uncle Boss dead. The Multiple Effects of Rainshadow traces the lead-up to this bloody s howdown and the repercussions in the years after--for Aboriginal people and the colonial overseers. ...Show more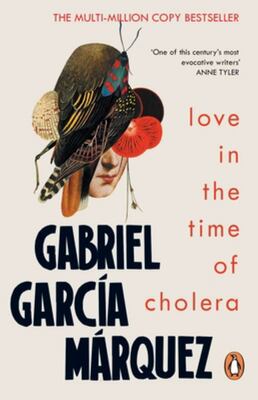 $10.00
AUD
$24.99
(59% off)
Category: CLASSICS | Series: Marquez 2014
Nobel prize winner and author of One Hundred Years of Solitude Gabriel Garcia Marquez tells a tale of an unrequited love that outlasts all rivals in his masterpiece Love in the Time of Cholera. 'It was inevitable: the scent of bitter almonds always reminded him of the fate of unrequited love.' Fifty-one years, nine months and four days have passed since Fermina Daza rebuffed hopeless romantic Florentino Ariza's impassioned advances and married Dr Juvenal Urbino instead. During that half-century, Flornetino has fallen into the arms of many delighted women, but has loved none but Fermina. Having sworn his eternal love to her, he lives for the day when he can court her again. When Fermina's husband is killed trying to retrieve his pet parrot from a mango tree, Florentino seizes his chance to declare his enduring love. But can young love find new life in the twilight of their lives? "The most important writer of fiction in any language". (Bill Clinton). "An exquisite writer, wise, compassionate and extremely funny". (Sunday Telegraph). "An amazing celebration of the many kinds of love between men and women". (The Times). As one of the pioneers of magic realism and perhaps the most prominent voice of Latin American literature, Gabriel Garcia Marquez has received international recognition for his novels, works of non-fiction and collections of short stories. Those published in translation by Penguin include Autumn of the Patriarch, Bon Voyage Mr. President, Collected Stories, Chronicle of a Death Foretold, The General in his Labyrinth, Innocent Erendira and Other Stories, In the Evil Hour, Leaf Storm, Living to Tell the Tale, Memories of My Melancholy Whores, News of a Kidnapping, No-one Writes to the Colonel, Of Love and Other Demons, One Hundred Years of Solitude, The Story of a Shipwrecked Sailor and Strange Pilgrims. ...Show more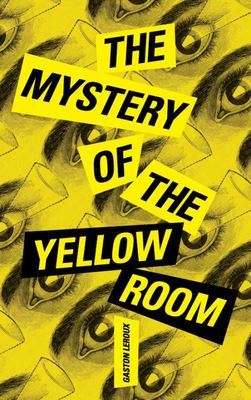 $15.00
AUD
Category: CRIME FICTION
Gaston Louis Alfred Leroux (1868-1927) was a French journalist, detective and novelist. In the English-speaking world, he is best known for writing the novel The Phantom of the Opera (Le Fant me de l'Opera, 1910), which has been made into several film and stage productions of the same name, such as the 1925 film starring Lon Chaney; and Andrew Lloyd Webber's 1986 musical. Leroux went to school in Normandy and studied law in Paris, graduating in 1889. Then in 1890, he began working as a court reporter and theatre critic for L'Echo de Paris. His most important journalism came when he began working as an international correspondent for the Paris newspaper Le Matin. In 1905 he was present at and covered the Russian Revolution. He suddenly left journalism in 1907, and began writing fiction. He first wrote a mystery novel entitled Le Mystere de la Chambre Jaune (1908; The Mystery of the Yellow Room), starring the amateur detective Joseph Rouletabille. Leroux's contribution to French detective fiction is considered a parallel to Sir Arthur Conan Doyle's in the United Kingdom and Edgar Allan Poe's in America. ...Show more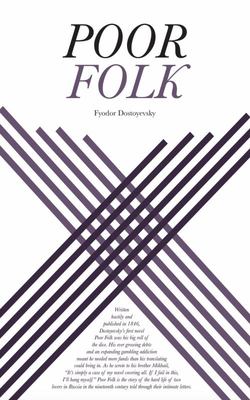 Poor Folk
by Fyodor Dostoevsky
$15.00
AUD
Category: CLASSICS
Poor Folk is the first novel by Fyodor Dostoyevsky, written over the span of nine months between 1844 and 1845. Dostoyevsky was in financial difficulty because of his extravagant living and his developing gambling addiction; although he had produced some translations of foreign novels, they had little s uccess, and he decided to write a novel of his own to try to raise funds.Poor Folk is written in the form of letters between the two main characters, Makar Devushkin and Varvara Dobroselova, who are poor second cousins. The novel showcases the life of poor people, their relationship with rich people, and poverty in general, all common themes of literary naturalism. A deep but odd friendship develops between them until Dobroselova loses her interest in literature, and later in communicating with Devushkin after a rich widower Mr. Bykov proposes to her. Devushkin, a prototype of the clerk found in many works of naturalistic literature at that time, retains his sentimental characteristics; Dobroselova abandons art, while Devushkin cannot live without literature. ...Show more
$19.95
AUD
Category: CLASSICS | Series: Penguin Essentials
'We are not like other folk, maybe, but there have always been Starkadders at Cold Comfort Farm.' Sensible, sophisticated Flora Poste has been expensively educated to do everything but earn a living. When she is orphaned at twenty, she decides her only option is to descend on relatives - the doomed Sta rkadders at the aptly named Cold Comfort Farm. There is Judith in a scarlet shawl, heaving with remorse for an unspoken wickedness; raving old Ada Doom, who once saw something nasty in the woodshed; lustful Seth and despairing Reuben, Judith's two sons; and there is Amos, preaching fire and damnation to one and all. As the sukebind flowers, Flora takes each of the family in hand and brings order to their chaos. Cold Comfort Farm is a sharp and clever parody of the melodramatic and rural novel. ...Show more