$22.99
AUD
Category: CONTEMPORARY FICTION
Darren Keefe is in the boot of a car. The gag, the cable ties, the bullet hole in his knee - everything points towards a shallow grave. His story, now unrolling beneath him, starts with a boy wrestling his brother in a suburban backyard - all the fury in his small body poured into the rules of a made-up game. A kid with a pure talent that makes him a sporting star. A young man gorging himself on fame, seasoned with all the usual spices. A bloke who gets away with things, and just keeps getting. Until now... ...Show more
$22.99
AUD
Category: CONTEMPORARY FICTION
On the Java Ridge, skipper Isi Natoli and a group of Australian surf tourists are anchored off the Indonesian island of Dana. In the Canberra office of Cassius Calvert, Minister for Border Integrity, a federal election looms and a hardline new policy on asylum-seekers is being rolled out. Not far from Dana, the Takalar is having engine trouble. Among the passengers on board fleeing from persecution are Roya and her mother, and Roya's unborn sister. The storm now closing in on the Takalar and the Java Ridge will mean catastrophe for them all. 'Taut and impressive.' Sydney Morning Herald 'You won't be able to put it down.'SA Weekend 'Cements Serong's place as one of Australia's most innovative and ambitious crime writers.' NZ Listener ...Show more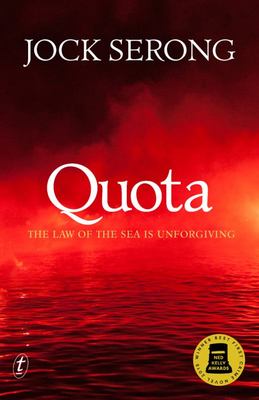 Quota
by Jock Serong
$22.99
AUD
Category: CONTEMPORARY FICTION
Charlie Jardim has just trashed his legal career in a spectacular courtroom meltdown, and his girlfriend has finally left him. So when a charitable colleague slings him a prosecution brief that will take him to the remote coastal town of Dauphin, Charlie reluctantly agrees that the sea air might be good for him. The case is a murder. The victim was involved in the illegal abalone trade and the even more illegal drug trade. And the witnesses aren't talking. And as Dauphin closes ranks around him, Charlie is about to find his interest in the law powerfully reignited. Jock Serong's most recent novel, On the Java Ridge, a fast-paced political thriller, was published in 2017. His  debut novel Quotawon the 2015 Ned Kelly Award for Best First Crime Novel. The Rules of Backyard Cricketis nominated for a 2018 Edgar Allan Poe Award and was shortlisted for the 2016 Victorian Premier's Literary Award.  Jock teaches law and writes feature articles in the surfing media and for publications such as The Guardianand Slow Living. He lives with his wife and four children in Port Fairy, Victoria. 'Pitch-perfect dialogue, and a strong sense of place...A very engaging, and extremely realistic debut novel.' Reviewing the Evidence 'This gritty debut maintains the pace and suspense.' Qantas The Australian Way 'A very entertaining read. What we look for in fiction is a story that resonates somewhere in our memory/imagination, characters that are enthralling...and settings, in time and space, that are authentic...Jock can tick the boxes.' Queenscliffe Herald 'These characters are full of life.' NZ Listener 'You will revel in this great thriller. Jock Serong with his background s lawyer and a local living along the Surf Coast, effortlessly gives his novel a ring of authenticity. You will quickly become engrossed in this great crime thriller with its dark underbelly of secrets and divided loyalties.' Surf Coast Times 'Serong's prose is evocative, his dialogue convincing, and the atmosphere of small-town life pungently suggested.' Canberra Times 'A gripping work of literary suspense that blends tense courtroom drama with tight-lipped witnesses and brooding small-town strangeness...It's a well-placed, atmospheric tale that manages to be page-turning as well as poignant; whether you're a crime fan or not, it's worth a read.' Kill Your Darlings 'Rich with nuanced observation of people in pressured situations and the theatrics of those who understand courtroom rules and customs...Serong's human instinct flourishes.' Swellnet 'Jock Serong writes with a surfer's love of the water. The cold, the pulse and the power loom over this book...There will no doubt be more Charlie Jardim novels.' Law Institute Journal 'This debut novel by former lawyer Jock Serong is a very credible entry into the world of Australian crime, with its shades of Jack Irish and a hint of Rake...Jock Serong's familiarity with the people and social structures of small country communities enables him to forensically profile the characters who inhabit his novel and detail their often complex and sometimes contradictory relationships...His sea and landscape portraits are beautifully depicted. Bring on the next brief for Jardim of Counsel.' Good Reading 'This book is a ripper...The writing is beautiful. There is tension, rhythm, beauty and ugliness in here. This would make a great movie with its strong characters and narrative arc but then we'd miss the lyricism of the wriitng. Do read this one.' Geelong Advertiser ...Show more
$29.99
AUD
Category: CRIME FICTION | Series: The\Murders Ser.
The Port Fairy Murders is the sequel toThe Holiday Murders, a political and historical crime novel set in 1943, featuring the newly formed homicide department of Victoria Police. The department has been struggling to counter little-known fascist groups, particularly an organisation called Australia Fir st that has been festering in Australia since before the war. And now there's an extra problem: the bitter divide between Catholics and Protestants, which is especially raw in small rural communities. The homicide team, which once again includes Detective Joe Sable and Constable Helen Lord, is trying to track down a dangerous man named George Starling. At the same time, they are called to investigate a double murder in the fishing village of Port Fairy. It seems straightforward -- they have a signed confession -- but it soon becomes apparent that nothing about the incident is as it seems. Written with great verve and insight,The Port Fairy Murders is a superb psychological study, as well as a riveting historical whodunit. ...Show more
$29.95
AUD
Category: CRIME FICTION | Series: The\Murders Ser.
On Christmas Eve, 1943, the newly formed but undermanned Homicide division of the Melbourne police force is called to investigate the vicious double murder of a father and son. When Military Intelligence becomes involved, Homicide's Inspector Titus Lambert must unravel the personal from the political. ...Show more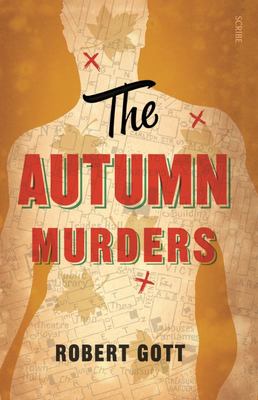 $29.99
AUD
Category: CRIME FICTION | Series: The\Murders Ser.
In the autumn of 1944, George Starling prepares to exact revenge on the person he hates most in the world (and Starling has a long list of people he hates), Detective Joe Sable of the Melbourne Homicide division. Driven by his dark passion for Nazism, Starling is going to make sure that nothing and no o ne will stand in his way and survive. Homicide is in turmoil. Riven by internal divisions and disrupted by the war, it has become a dangerous place for Joe to work. Constable Helen Lord, suspended from her position in Homicide, and battling grief, is also in Starling's sights. Knowing that Inspector Titus Lambert can't protect them from Starling's ruthless aim, Helen and Joe decide to set their own trap. But when the trap is sprung, who will be caught in it? The Autumn Murders is a stylish, historical whodunit, written with wit and insight into the dark corners where the worst of us hides. ...Show more
$22.99
AUD
Category: CONTEMPORARY FICTION
Seventeen men survived the shipwreck of the rum-smuggling Sydney Cove--but only three are picked up on a beach near the isolated settlement of Sydney in 1797. The three men have walked hundreds of miles across an alien landscape. They are distressed and injured. Their accounts of the ordeal are evasive- -and conflicting. Tasked with investigating their stories, Lieutenant Joshua Grayling comes to realize that there might be something--or someone--behind the fourteen missing men. And as the full horror of the journey emerges, Grayling begins to wonder whether his own family is also in danger. ...Show more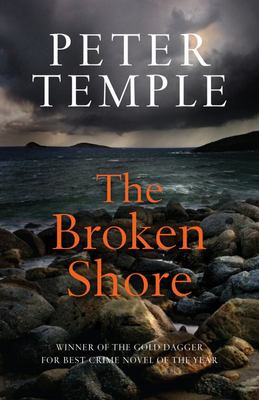 $23.95
AUD
Category: CRIME FICTION | Series: Broken Shore Ser.
For Cashin, they include a posting away from the world of murderers, of Homicide, to the quiet place on the coast where he grew up. Here all he has to do is play the country cop and walk the dogs. And sometimes think about how he was before Sarris. Then rich Charles Bourgoyne, the local benefactor, is b ashed and everything seems to point to three boys from the nearby Aboriginal community. Cashin is unconvinced and as tragedy unfolds relentlessly into tragedy, he finds himself holding onto something that might be better let go. ...Show more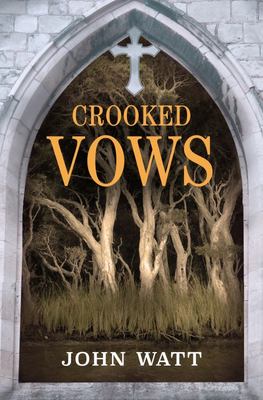 $22.95
AUD
Category: CRIME FICTION
Thomas, a 23-year-old student priest, emerges alone from the wilderness four days after surviving a plane crash. But a missing woman's footprints are found with his, near the crash site. What part did Thomas play in her disappearance? And why does he claim he can remember nothing? Sent to a psychiatrist by Church authorities to recover his memories, Thomas' life and world unravel in ways he could never have foreseen, shaking the very foundations of his faith, his loyalty to the Catholic Church and the vocation he had chosen. Grappling with impossible expectations and burdened with guilt, the flawed characters show the consequences of oppressive rules colliding with impulses that can't be tamed. This compelling and timely novel explores the underpinnings of a deeply conservative Australian Catholic community in the 1950s whose outward piety hides a shameful underbelly that dares not be exposed. ...Show more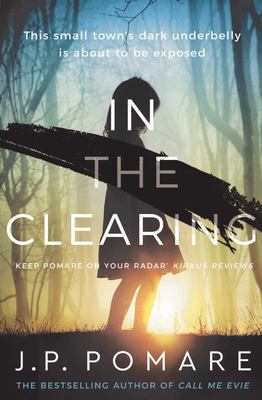 $32.99
AUD
Category: CRIME FICTION | Reading Level: near fine
Amy has only ever known what life is like in the Clearing. She knows what's expected of her. She knows what to do to please her elders, and how to make sure life in the community remains happy and calm. That is, until a new young girl joins the group. She isn't fitting in; she doesn't want to stay. What happens next will turn life as Amy knows it on its head. Freya has gone to great lengths to feel like a 'normal person'. In fact, if you saw her go about her day with her young son, you'd think she was an everyday mum. That is, until a young girl goes missing and someone from her past, someone she hasn't seen for a very long time, arrives in town. As Amy and Freya's story intertwines the secrets of the past bubble up to the surface. This rural Aussie town's dark underbelly is about to be exposed and lives will be destroyed.   ...Show more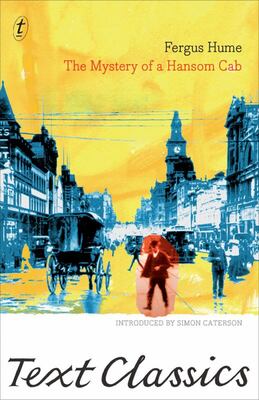 $12.95
AUD
Category: CLASSICS | Series: Text Classics
Fergus Hume's sensational novel The Mystery of a Hansom Cab is Australia's original blockbuster and international best-selling crime novel. First published in 1886, it was an overnight sensation, selling hundreds of thousands of copies around the world and being translated into eleven languages. Over a century later, Hansom Cab has lost none of its page-turning power. Set in the charming and deadly streets of Melbourne, this vivid and brilliantly plotted murder thriller tells the story of a crime committed by an unknown assassin. With its panoramic depiction of a bustling yet uneasy city, Hansom Cab has a central place in Australian literary history and, more importantly, it remains highly readable. ...Show more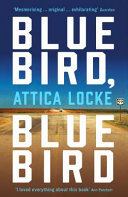 $19.99
AUD
Category: CRIME FICTION | Series: Highway 59 Ser.
A "heartbreakingly resonant" thriller about the explosive intersection of love, race, and justice from a writer and producer of the Emmy-winning Fox TV show Empire. (USA Today)*Winner of the 2018 Edgar Award for Best Novel**Coming soon to FX as a TV series* "In Bluebird, Bluebird Attica Locke had both mastered the thriller and exceeded it." --Ann PatchettWhen it comes to law and order, East Texas plays by its own rules--a fact that Darren Mathews, a black Texas Ranger, knows all too well. Deeply ambivalent about growing up black in the lone star state, he was the first in his family to get as far away from Texas as he could. Until duty called him home. When his allegiance to his roots puts his job in jeopardy, he travels up Highway 59 to the small town of Lark, where two murders--a black lawyer from Chicago and a local white woman--have stirred up a hornet's nest of resentment. Darren must solve the crimes--and save himself in the process--before Lark's long-simmering racial fault lines erupt. From a writer and producer of the Emmy winning Fox TV show Empire, Bluebird, Bluebird is a rural noir suffused with the unique music, color, and nuance of East Texas. ...Show more