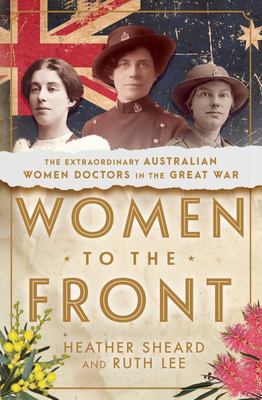 $34.99
AUD
Category: HISTORY
At the outbreak of World War I, 129 women were registered as medical practitioners in Australia, and many of them were eager to contribute their skills and expertise to the war effort. For the military establishment, however, the notion of women doctors serving on the battlefield was unthinkable. Undau nted, at least twenty-four Australian women doctors ignored official military policy and headed to the frontlines. This book explores the stories of the Australian women who served as surgeons, pathologists, anaesthetists and medical officers between 1914 and 1919. Despite saving hundreds of lives, their experiences are almost totally absent from official military records, both in Australia and Great Britain, and their achievements have remained invisible for over a century. Until now. Heather Sheard and Ruth Lee have compiled a fascinating and meticulously researched account of the Great War, seen through the eyes of these women and their essential work. From the Eastern to the Western Fronts, to Malta, and to London, we bear witness to the terrible conditions, the horrific injuries, the constant danger, and above all, the skill and courage displayed by this group of remarkable Australians. Women to the Front is a war story unlike any other. ...Show more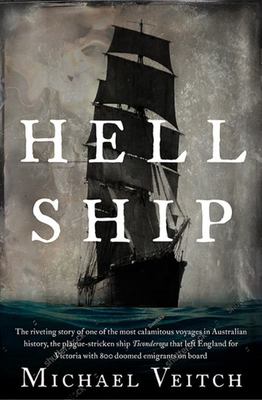 $32.99
AUD
Category: HISTORY
For more than a century and a half, a grim tale has passed down through Michael Veitch's family: the story of the Ticonderoga, a clipper ship that sailed from Liverpool in August 1852, crammed with poor but hopeful emigrants - mostly Scottish victims of the Clearances and the potato famine. A better lif e, they believed, awaited them in Australia. Three months later, a ghost ship crept into Port Phillip Bay flying the dreaded yellow flag of contagion. On her horrific three-month voyage, deadly typhus had erupted, killing a quarter of Ticonderoga's passengers and leaving many more desperately ill. Sharks, it was said, had followed her passage as the victims were buried at sea. Panic struck Melbourne. Forbidden to dock at the gold-boom town, the ship was directed to a lonely beach on the far tip of the Mornington Peninsula, a place now called Ticonderoga Bay. James William Henry Veitch was the ship's assistant surgeon, on his first appointment at sea. Among the volunteers who helped him tend to the sick and dying was a young woman from the island of Mull, Annie Morrison. What happened between them on that terrible voyage is a testament to human resilience, and to love. Michael Veitch is their great-great-grandson, and Hell Ship is his brilliantly researched narrative of one of the biggest stories of its day, now all but forgotten. Broader than his own family's story, it brings to life the hardships and horrors endured by those who came by sea to seek a new life in Australia. ...Show more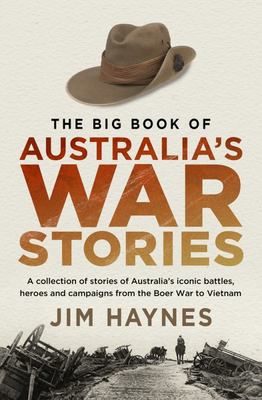 $32.99
AUD
Category: SHORT STORIES
Here are the stories of Australia's iconic battles and campaigns from the time of federation to the Vietnam War. Some are still household names, although their historical significance may be a mystery to most Aussies. Others are barely remembered now, but are part in our history and deserve to be retold . Most importantly, this collection demonstrates the extraordinary courage, resilience, stoic humour, personal heroism and sacrifice that created the legend of the Aussie digger, soldiers, sailors and airmen who did things their own way and earned the undying respect of both their allies and their enemies. These are the stories that explain Australia's wartime reputation. Fifteen years before Gallipoli, Sir Arthur Conan Doyle, writing of stoic Australian courage, would say, 'When the ballad makers of Australia seek for a subject, let them turn to Elands River'. Of Gallipoli, a British officer called the cheerful, insubordinate Aussies 'the bravest thing God ever made'. And before the Normandy invasion, Field Marshall Montgomery's chief of staff remarked, before the Normandy invasion, 'I only wish we had the Australian 9th Division with us this morning'. ...Show more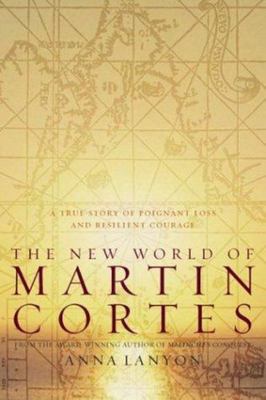 $37.00
AUD
Category: BIOGRAPHY/MEMOIR
Martin Cortes was the first, and illegitimate, son of the conquistador Hernan Cortes and the indigenous American woman who translated for him-the legendary Malinche. Taken from his mother as an infant, he was raised in Cuba by paternal relatives. At six he went to Spain with his father to become a page in the service of the Spanish prince. In his twenties, Martin fought as a soldier of Spain in Germany, France, and Algeria. Later, Martin was ultimately fated to resist the Spanish Crown andto die far from anywhere he might call home. Today, he is remembered by Mexicans as the first mestizo, emblematic of Mexico's dual heritage.Like Lanyon's earlier book,Malinche's Conquest , this one is an engrossing and evocative story, bringing to life those extraordinary times in the sixteenth century. It is a tale of intrigue and identity, exploring Martin Cortes's relations with his famous father, his half-brother, his mother's people, and his Spanish and New World loyalties. It is a stimulating reflection on the processes of history and legend and on the nature of the human spirit caught between conflicting worlds. ...Show more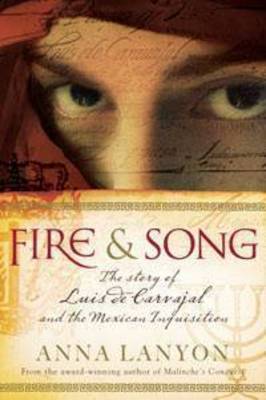 $29.99
AUD
Category: BIOGRAPHY/MEMOIR
It is 1596 and in Mexico the Inquisition is at its most efficient. A young man trembles in his cell as he prays for salvation, torn between the Christianity he was schooled in and his ancestral faith. What heresies will the Holy Office uncover? Can he protect his mother and sisters?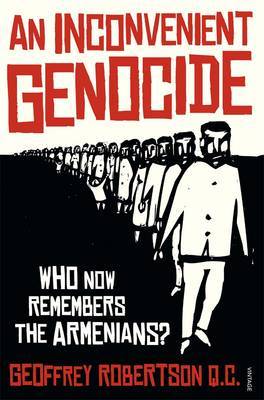 $34.99
AUD
Category: HISTORY
The most controversial issue left over from the First World War - was there an Armenian Genocide? - comes to a head on 24 April 2015, when Armenians throughout the world commemorate the centenary of the murder of 1.5 million - over half - of their people, at the hands of the Ottoman Turkish government. Turkey continues to deny it ever happened - or if it did, that the killings were justified. This has become a vital international issue. Twenty national parliaments have voted to recognise the genocide, but Britain equivocates and President Obama is torn between Congress, which wants recognition, and the US military, afraid of alienating an important NATO ally. In Australia three state governments have recognised the genocide (despite threats to ban their MPs from Gallipoli), but the Abbott government has told the Turks that Australia does not. Geoffrey Robertson QC despises this mendacity. His book proves beyond reasonable doubt that the horrific events of 1915 - witnessed by Australian POWs - constituted the crime against humanity that is known today as genocide. In this book he explains how democratic countries can combat genocide denial without denying free speech, and makes a major contribution to understanding and preventing this worst of all crimes. His renowned powers of advocacy are on full display, as he condemns all those - from Sri Lanka to the Sudan, from Old Anatolia to modern Gaza - who try to justify the mass murder of children and civilians in the name of military necessity. ...Show more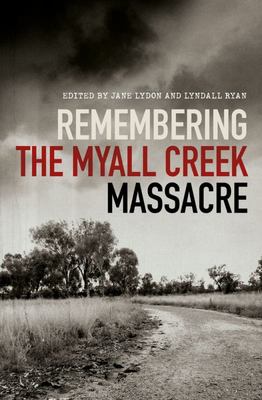 $34.99
AUD
Category: HISTORY
The 1838 Myall Creek Massacre is remembered for the brutality of the crime committed by white settlers against innocent Aboriginal men, women and children, but also because eleven of the twelve assassins were arrested and brought to trial. Amid tremendous controversy, seven were hanged. Marking its 180t h anniversary, this book explores the significance of one of the most horrifying events of Australian colonialism. Thoughtful and fearless, it challenges us to look at our history without flinching as an act of remembrance and reconciliation. ...Show more
$22.99
AUD
Category: HISTORY | Series: Penguin Modern Classics Ser.
Why, having stood up for and held their own place in a once absolutely male world, have women not stood up for their history? A whole world is hidden from us. Their war remains unknown . . . I want to write the history of that war. A women's history.' In the late 1970s, Svetlana Alexievich set out to w rite her first book, The Unwomanly Face of War, when she realized that she grew up surrounded by women who had fought in the Second World War but whose stories were absent from official narratives. Travelling thousands of miles, she spent years interviewing hundreds of Soviet women - captains, tank drivers, snipers, pilots, nurses and doctors - who had experienced the war on the front lines, on the home front and in occupied territories. With the dawn of Perestroika, a heavily censored edition came out in 1985 and it became a huge bestseller in the Soviet Union - the first in five books that have established her as the conscience of the twentieth century. ...Show more
$24.99
AUD
Category: HISTORY | Reading Level: very good
"Charles I waged civil wars that cost one in ten Englishmen their lives. But in 1649 parliament was hard put to find a lawyer with the skill and daring to prosecute a King who was above the law- in the end the man they briefed was the radical barrister, John Cooke. ooke was a plebeian, son of a poor far mer, but he had the courage to bring the King s trial to its dramatic conclusion- the English republic. Cromwell appointed him as a reforming Chief Justice in Ireland, but in 1660 he was dragged back to the Old Bailey, tried and brutally executed. ohn Cooke was the bravest of barristers, who risked his own life to make tyranny a crime. He originated the right to silence, the cab rank rule of advocacy and the duty to act free-of-charge for the poor. He conducted the first trial of a Head of State for waging war on his own people a forerunner of the prosecutions of Pinochet, Milo evic and Saddam Hussein, and a lasting inspiration to the modern world." ...Show more
Items per page:
1 - 10 of 10