$20.00
AUD
Category: LOCAL
Stories relating to the history of the early settlement of Port Fairy, and some of the characters involved in its development.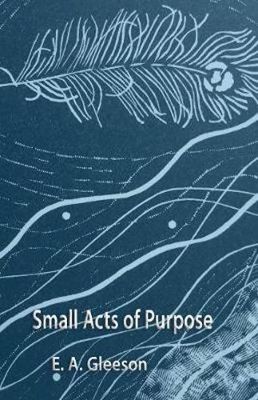 $25.00
AUD
Category: POETRY
In her third collection from Interactive Press, E. A. Gleeson casts her poetic eye as far afield as Belfast or as close to home as her own mortality. In an assured but always personal voice, she addresses the everyday, the exotic and even the taboo with immersive detail, challenging the reader to reflec t on the elemental issues of modern existence. 'A master of the local and her poems zing like a bell rung. Her language is rich and playful, her imagery memorable and heart-felt. Here is a poet unafraid to ask the right questions.' - Brendan Ryan 'Inquisitive, philosophical, with a sly sense of humour and splashes of sharp imagery, E. A. Gleeson's main subject is her self, or should I say, ''the self'' in the world. This world that threatens and harms. This world that loves and delights.' - Mike Ladd ...Show more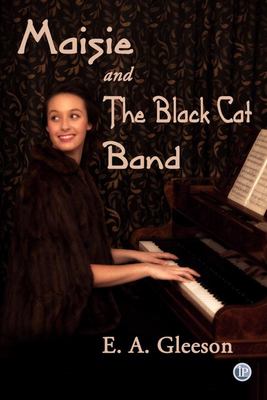 $20.00
AUD
$25.00
(20% off)
Category: POETRY
E. A. Gleeson has that rare talent of lifting a moment of intimacy into the realm of universal truth, of capturing instances of recollection and infusing them with emotion and thoughtful language where every word gleams. Maisie and the Black Cat Band is her second award winning book with IP. The first, In Between the Dancing, won the IP Best Poetry Award, while this one was Highly Commended in the 2011 Awards. ...Show more
$25.00
AUD
$26.95
(7% off)
Category: CONTEMPORARY FICTION
Mafeking Bay and its picturesque environs veil some disagreeable and outrageous pirates who live and go fishing in the area. Fisheries Inspector Kirby Wellington is now on the real job, away from head office. He soon realizes his new boss is, at times, just a little phoney. Early on the boss predicts th at Kirby will have the last laugh in relation to Lincoln Campbell's fish poaching escapades. Over a number of years Lincoln, the biggest pirate of them all, lives life on the edge as Kirby works to stop those who plunder the fish resources in that part of the world.v ...Show more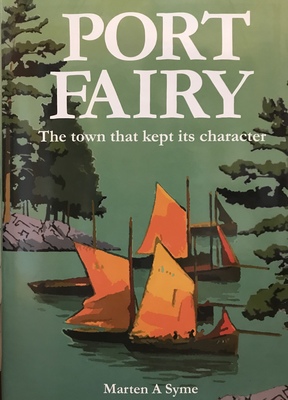 $42.50
AUD
Category: LOCAL
Spanning a period of 180 years, the history of Port Fairy commences with contact with the Aboriginal occupants of the land, whaling, and the development of James Atkinson's Special Survey until the sale of these lands from 1885. The story is then presented in four eras - approximately terminating in 192 1, 1947, 1980 and 2018. These parts are segmented into transport, industry, environment, municipal administration, community buildings and services and community and sporting organisations, plus some chapters regarding the local contribution to overseas conflicts, the railway and essential services. The book is extensively referenced, with 68 illustrations and 10 maps and a full index. ...Show more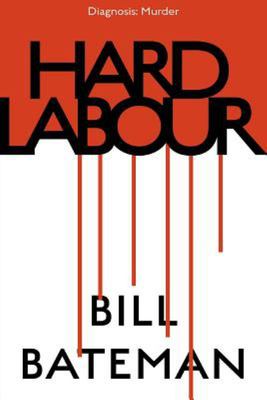 $24.95
AUD
Category: CRIME FICTION
After a medical mishap, Dr Vince Hanrahan crashes professionally and personally, is all but struck off, and the Medical Board kicks him all the way down the Princes Highway to be a rural GP. Supervised. On notice. He rents a dump, lives off takeaway, and plans to see out his time before regaining his ri ghtful position on the specialist pedestal. Vince's old terrors resurface when he sees his young patient dead on the labour ward floor. The investigation declares the cause of death suspicious. Unless he can find out who did it, and why, the Board will come after him. And he's on his last chance. After another suspicious death, Vince realises that only he can clean up this mess; it's time to pull his finger out. With the help of the IT-savvy Senior Constable Elena Genovesi and Emu Quick, a dying junkie and drug dealer, he sets up an elaborate, high-risk sting. But even if he can get through this, has Vince lost his old life forever? ...Show more
$29.99
AUD
Category: CONTEMPORARY FICTION
A pitch-perfect rural romance of changing relationships and family ties from the bestselling author of Wildflower Ridge.
Items per page:
1 - 8 of 8