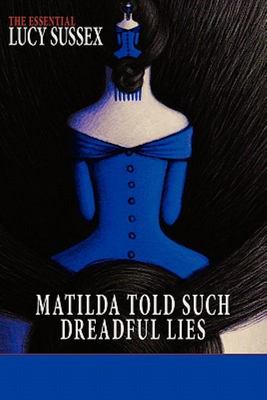 $35.00
AUD
Category: SCIFI/FANTASY
Over 150,000 words of multiple award-winner Lucy Sussex's best stories. A must for any Lucy Sussex fan. Publishers Weekly starred review. Introduction by Delia Sherman.
$19.99
AUD
Category: SCIFI/FANTASY | Series: Divergent | Reading Level: Teen - Grade 7-9, Age 12-14
For 16-year-old Tris, the world changes in a heartbeat when she is forced to make a terrible choice. Turning her back on her family, Tris ventures out, alone, determined to find out where she truly belongs. Shocked by the brutality of her new life, Tris can trust no one. And yet she is drawn to a boy wh o seems to both threaten and protect her. The hardest choices may yet lie ahead…. The first book in the DIVERGENT series that has swept the globe – selling millions of copies world-wide. ...Show more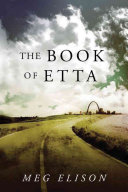 $22.99
AUD
Category: SCIFI/FANTASY | Series: The Road to Nowhere
A Philip K. Dick Award nominee. In a devastated world, one woman undertakes a desperate journey to rescue the future. Etta comes from Nowhere, a village of survivors of the great plague that wiped away the world that was. In the world that is, women are scarce and childbearing is dangerous...yet despera tely necessary for humankind's future. Mothers and midwives are sacred, but Etta has a different calling. As a scavenger. Loyal to the village but living on her own terms, Etta roams the desolate territory beyond: salvaging useful relics of the ruined past and braving the threat of brutal slave traders, who are seeking women and girls to sell and subjugate. When slavers seize those she loves, Etta vows to release and avenge them. But her mission will lead her to the stronghold of the Lion--a tyrant who dominates the innocent with terror and violence. There, with no allies and few weapons besides her wits and will, she will risk both body and spirit not only to save lives but also to liberate a new world's destiny. The Book of Etta is the sequel to the Philip K. Dick Award-winning novel The Book of the Unnamed Midwife. ...Show more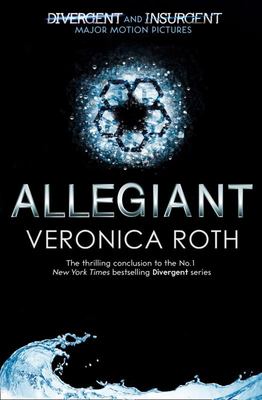 $19.99
AUD
Category: SCIFI/FANTASY | Series: Divergent Trilogy | Reading Level: Teen - Grade 7-9, Age 12-14
The stunning conclusion to the #1 New York Times bestselling Divergent series is now available in a beautifully designed collector's edition. This gorgeous package features 48 pages of bonus content, including: Excerpts from Natalie Prior's journal Two deleted scenes with commentary from Veronica R oth Favorite quotes from Allegiant, illustrated by fellow Initiates Allegiant discussion questions Plus: A four-color fold-out poster A brilliant metallic book jacket A satin ribbon placeholder The Allegiant Collector's Edition is perfect for established fans who want to expand their Divergent library as well as fans of the feature films starring Shailene Woodley, Theo James, and Kate Winslet. The third book in Veronica Roth's worldwide bestselling Divergent trilogy, Allegiant reveals the secrets of the dystopian world that captivated millions of readers in Divergent and Insurgent. And don't miss The Fates Divide, Veronica Roth's powerful sequel to the bestselling Carve the Mark ...Show more
$19.99
AUD
Category: SCIFI/FANTASY | Series: Divergent Trilogy | Reading Level: Teen - Grade 7-9, Age 12-14
#1 New York Times bestselling author Veronica Roth's second book in the dystopian Divergent series is another intoxicating thrill ride of a story, rich with hallmark twists, heartbreaks, romance, and powerful insights about human nature. As war and unrest surge in the factions all around her, Tris Prior must continue trying to save those she loves--and herself--while grappling with haunting questions of grief and forgiveness, identity and loyalty, politics and love. This enhanced deluxe collector's edition of the #1 New York Times bestselling dystopian sensation is perfect for new fans and collectors alike. It includes: An exclusive, never-before-seen video interview with Veronica Roth The official Insurgent book trailer "Free Four": This pivotal thirteen-page scene from Divergent, retold from Tobias's point of view, reveals unknown facts and fascinating details about Four's character, his past, his own initiation, and his thoughts about new Dauntless initiate Tris Prior. A gallery of favorite quotations from Insurgent An interactive "Choose Your Faction" quiz Faction manifestos A Dark Days of Summer book tour video interview with Veronica Roth More than fifty additional pages of bonus content, including an extensive Q&A with Veronica Roth, author playlists for the series, discussion questions, faction party tips and recipes, and much more ...Show more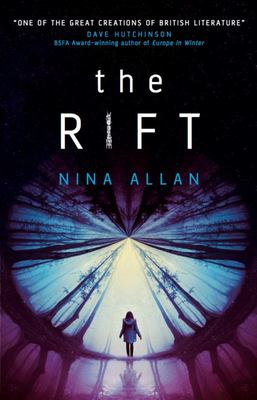 $16.99
AUD
Category: YOUNG ADULT
Selena and Julie are sisters. As children they were closest companions, but as they grow towards maturity, a rift develops between them. There are greater rifts, however. Julie goes missing at the age of seventeen. It will be twenty years before Selena sees her again. When Julie reappears, she tells Sel ena an incredible story about how she has spent time on another planet. Selena has an impossible choice to make: does she dismiss her sister as a damaged person, the victim of delusions, or believe her, and risk her own sanity in the process? Is Julie really who she says she is, and if she isn't, what does she have to gain by claiming her sister's identity? ...Show more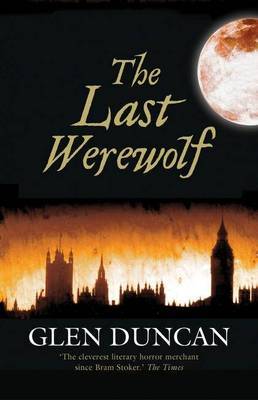 $22.95
AUD
Category: SCIFI/FANTASY | Series: The Last Werewolf Trilogy
A veil of melancholy has fallen over Jacob Marlowe. He's the last of his kind. Hunted by his enemies and haunted by his past, he is worn out by centuries of decadence and debauchery, and by the demands of his lunatic appetites. He decides to submit to the authorities at the next full moon. However, as J acob counts down to suicide, a violent murder and an extraordinary meeting plunge him straight back into the desperate pursuit of life. Gory and sexy, The Last Werewolf is a thrilling take on our relationship with the wild side, what it means to be alone and the transformative possibilities of love. ...Show more
$32.99
AUD
Category: SCIFI/FANTASY
From the visionary New York Times bestselling author of New York 2140 comes a near-future novel that is a gripping exploration of climate change, technology, politics, and the human behaviors that drive these forces. Established in 2025, the purpose of the new organisation was simple: To advocate for th e world's future generations and to protect all living creatures, present and future. It soon became known as the Ministry for the Future, and this is its story. From legendary science fiction author Kim Stanley Robinson comes a vision of climate change unlike any ever imagined. Told entirely through fictional eye-witness accounts, The Ministry For The Future is a masterpiece of the imagination, the story of how climate change will affect us all over the decades to come. Its setting is not a desolate, post-apocalyptic world, but a future that is almost upon us - and in which we might just overcome the extraordinary challenges we face. It is a novel both immediate and impactful, desperate and hopeful in equal measure, and it is one of the most powerful and original books on climate change ever written. ...Show more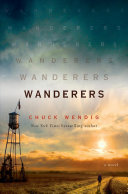 $29.99
AUD
Category: SCIFI/FANTASY
A decadent rock star. A deeply religious radio host. A disgraced scientist. And a teenage girl who may be the world's last hope. From the mind of Chuck Wendig comes an astonishing tapestry of humanity that Harlan Coben calls "a suspenseful, twisty, satisfying, surprising, thought-provoking epic." Shana wakes up one morning to discover her little sister in the grip of a strange malady. She appears to be sleepwalking. She cannot talk and cannot be woken up. And she is heading with inexorable determination to a destination that only she knows. But Shana and her sister are not alone. Soon they are joined by a flock of sleepwalkers from across America, on the same mysterious journey. And like Shana, there are other "shepherds" who follow the flock to protect their friends and family on the long dark road ahead. For on their journey, they will discover an America convulsed with terror and violence, where this apocalyptic epidemic proves less dangerous than the fear of it. As the rest of society collapses all around them--and an ultraviolent milita threatens to exterminate them--the fate of the sleepwalkers depends on unraveling the mystery behind the epidemic. The terrifying secret will either tear the nation apart--or bring the survivors together to remake a shattered world. Advance praise for Wanderers "With Wanderers, Chuck Wendig levels up--and when you consider the high level he was already writing at, that's saying something."--John Scalzi, New York Times  bestselling author of The Consuming Fire "A riveting examination of America--fiction that feels more real than reality itself."--Scott Sigler, #1 New York Times bestselling author of The Generations Trilogy "Wanderers is Chuck Wendig at his best. The book is beautiful and harrowing--and timely as hell in its depiction of a very real world on the edge of the abyss. I loved it."--Richard Kadrey, New York Times bestselling author of The Grand Dark "Unexpected and enthralling . . . Approach Wanderers like it's a primetime television series, along the lines of The Passage [or] Lost. Break it up into seventy-page segments that you can devour like candy for an hour each evening. Let it unfold across your summer. . . . Make Wanderers a summer reading priority; you won't regret it."--Book Riot ...Show more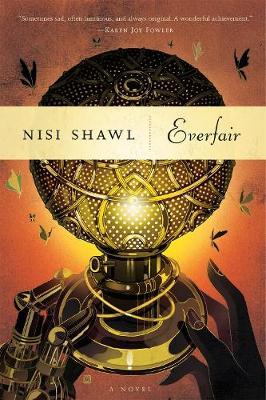 $24.99
AUD
Category: SCIFI/FANTASY
Everfair is a wonderful Neo-Victorian alternate history novel that poses an intriguing what-if: What if the African natives developed steam power ahead of their colonial oppressors? What might have come of Belgium's disastrous colonisation of the Congo if the native populations had learned about steam t echnology a bit earlier? Fabian Socialists from Great Britain join forces with African-American missionaries to purchase land from the Belgian Congo's 'owner,' King Leopold II. This land, named Everfair, is set aside as a safe haven, an imaginary Utopia for native populations of the Congo as well as escaped slaves returning from America and other places where African natives were being mistreated. Shawl's speculative masterpiece manages to turn one of the worst human rights disasters on record into a marvelous and exciting exploration of the possibilities inherent in a turn of history. Everfair is told from a multiplicity of voices: Africans, Europeans, East Asians, and African Americans in complex relationships with one another, in a compelling range of voices that have historically been silenced. Everfair is not only a beautiful book but an educational and inspiring one that will give the reader new insight into an often ignored period of history. ...Show more
$19.99
AUD
Category: SCIFI/FANTASY | Series: S. F. Masterworks Ser.
A literary masterpiece from one of the great writers of our time: 'Ursula Le Guin is a chemist of the heart' David Mitchell 'Love doesn't just sit there, like a stone, it has to be made, like bread; remade all the time, made new' Two people, until recently strangers, find themselves on a long, tortuou s and dangerous journey across the ice. One is an outcast, forced to leave his beloved homeland; the other is fleeing from a different kind of persecution. What they have in common is curiosity, about others and themselves, and an almost unshakeable belief that the world can be a better place. As they journey for over 800 miles, across the harshest, most inhospitable landscape, they discover the true meaning of friendship, and of love. ...Show more
$16.99
AUD
Category: SCIFI/FANTASY | Series: Natural History of Dragons
Lady Trent's discoveries in Akhia are the stuff of romantic legend, catapulting her from scholarly obscurity to worldwide fame. The details of her personal life during that time are hardly less private, having provided fodder for gossips in several countries. But, as is so often the case in the career o f this illustrious woman, the public story is far from complete. In this, the fourth volume of her memoirs, the Lady Trent relates how she acquired her position with the Scirling Royal Army; how foreign saboteurs imperiled both her work and her well-being; and how her determined pursuit of knowledge took her into the deepest reaches of the Labyrinth of Drakes, where the chance action of a dragon set the stage for her greatest achievement yet. ...Show more